Service
Our mission is to provide our superior experience and knowledge of IP practice to clients, as well as to make the clients comfortable and confident, in filing and prosecuting IP applications in Japan.


PATENT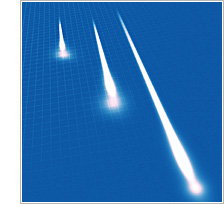 We have experience of working with foreign applicants for nearly 800 patent applications. We are capable of handling any technical matters related to electrics, electronics, mechanics, software and business models. We have experiences of a wide range of technologies relating to communication devices such as traffic controls, coding algorithms, encryption algorithms, power controls, housing structures, antennae, user interface, and services including accounting, location, social, and games. We also have experience of cameras, image processing architectures and algorithms, PET, SPECT and related technologies, large diesel engines, computer hardware, printers, car navigation systems, car electronics, car air-conditioning, technologies relating to semiconductor production, fuel cells, and so on.


Utility Model
Contrary to patent applications, utility model applications are registered without examinations regarding novelty and inventive step. Utility model applications can be registered within 2-3 months. These features provide different advantages than patent applications. Please contact us if you have any questions about the utility model system.


Trademark
We have number of experiences of filing trademark applications with the Japan Patent Office, both for domestic and foreign clients. We can also handle your International Registrations of Marks in Japan and respond to office actions from the Japan Patent Office.


Design
Design practice is very local, for example, in the requirements of drawings, scope of allowable amendments, and protection of display designs. We can handle design applications due to our good understanding and experience of the Design system.


Others
We can provide services for translation, search, and consultancy for asserting your IPR.